Patio furniture delivers both function and comfort to the outdoor spaces. You need a spacious table and easy to use, comfortable chairs to transform your patio into a rich-dining destination. During warm months, your porch becomes another useful family room where you can hold parties. You should not overlook outdoor-living opportunities in pocket gardens and on balconies. If you put the right outdoor furniture, your garden getaways will be awesome. Follow these tips to choose the right patio furniture for space.
Make a list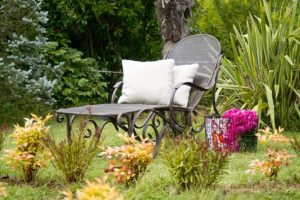 Start by looking at how your outdoor space functions. Do you want it to serve as the dining place during warm months? Are you planning to host the next dinner party in the garden? Are you interested in having a great reading place? You should have a list of different things you want to carry out in the space. You can also use it as a guide to know the right type of garden furniture to buy. It is advisable to opt for comfortable seating, fire pit, and several side tables.
Go for easy care
It is advisable to reserve the bulk of the garden hours for enjoying the area as opposed to continuous maintenance of the furniture. Most teak, metal, cedar, and other all-weather wood pieces can withstand any weather elements thrown their way. In fact, furniture that is made by using such materials is bound to look amazing for several years to come.
Consider storage
You can add several years to the patio furniture by storing the furniture in a protected area like a basement or garage during the off-season. In fact, even teak chairs can last longer if you store it whenever it is not in use. If the storage space is limited, you should look for patio furniture that can be folded easily and taken apart for adequate storage.
Color smart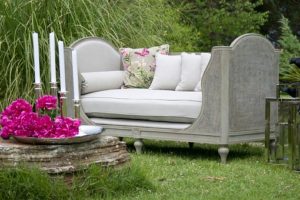 When you purchase patio furniture, you will not be limited to natural tones of wood; white, black, or beige of wicker. When it comes to outdoor furniture, you will get a broad range of colorful finishes. For added longevity, you can reserve the bold splashes of color for accent pieces and cushions.
Invest in quality
As you know, you get what you pay for is quite true when it comes to patio furniture. Side tables and plastic resin chairs do look great on the shelf. They also keep their looks great. However, over time, they lose their vibrant coloring and become brittle. This is the same for the wood products and the wicker pieces. You should shop with care and check consumer reviews and reports before buying.